On December, 10th, Anotheria Office in Kyiv hosted MoSKito Community Session.
We all enjoyed relaxed atmosphere, tasty sushi and friendly live conversation at the Meeting. But the highlight of the evening was a chance to see latest MoSKito features in action, listen to important usage recommendations, ask questions and share proposals for future development.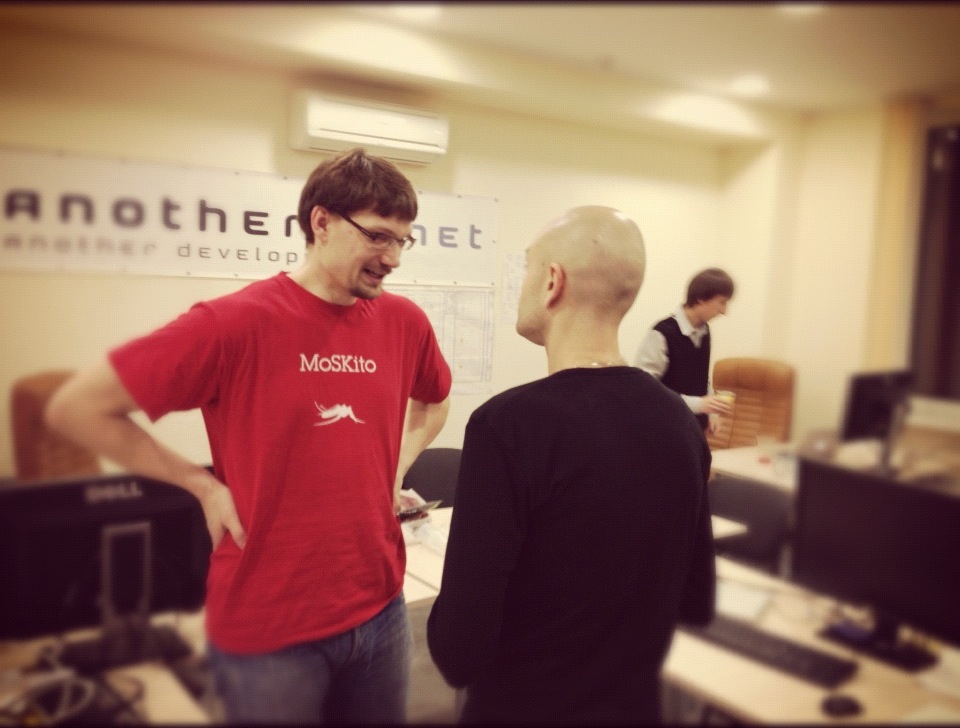 2012 was an important year for MoSKito, making it a popular and fully featured application. It reached v.2.0 and moved to Maven Central Repository; we improved  Notifications usage, opened the possibility to add Thresholds and Accumulators on the fly, introduced specific domain Counters and many other features.
Now MoSKito needed a good Demo Meeting to test-drive the current functionalities and newly developed features. Alexander Bolbat of Kiev Team and Michael Schütz of German Office did a very good job presenting the app. They worked perfectly together, supporting each other with good remarks and cool usage examples. Hopefully, this small "Presentation Team" will provide more Trainings and Demo Meetings!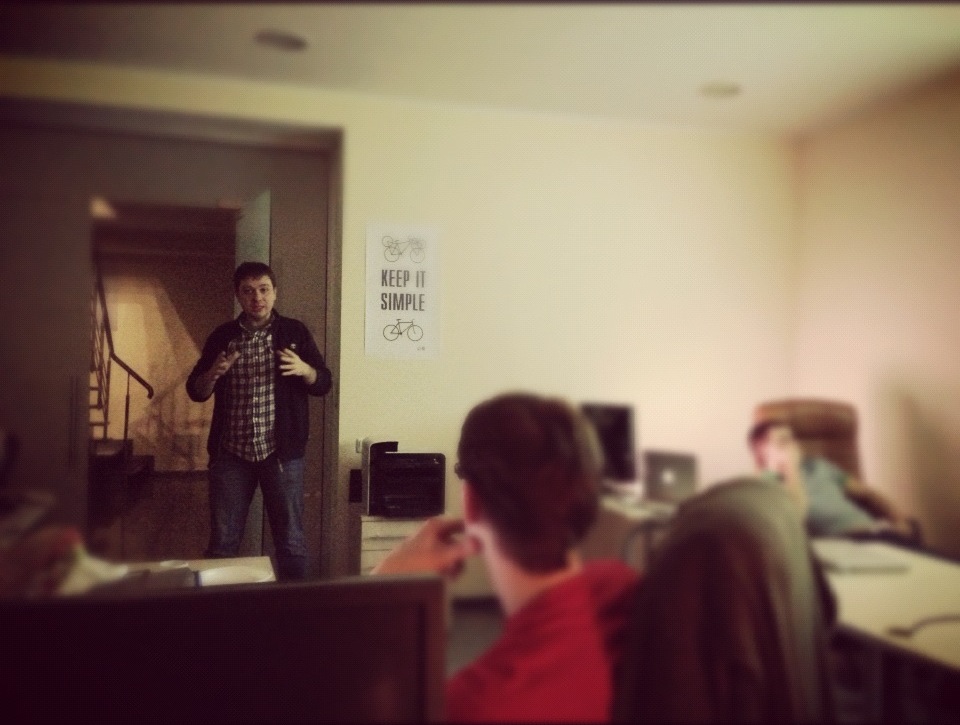 The elementary Tutorial for New Users is an important MoSKito feature, worth separate mentioning.
From now on, every MoSKito Dummy User may see how the application monitors the easiest tasks. Michael Schütz kindly updated the GitHub moskito-jboss section (https://github.com/anotheria/moskito-jboss) with a simple and comprehensive Getting Started note. Other demo projects will follow soon.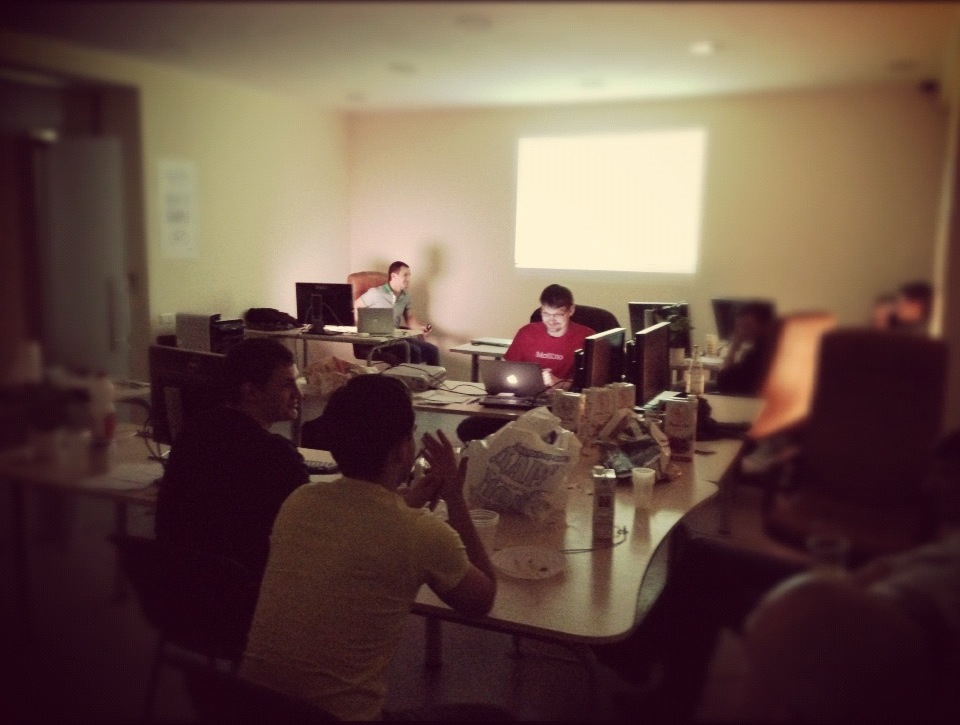 After the Demo we passed on to Questions & Answers Session. Everyone finally got the chance to share own experience of using MoSKito in everyday work and address all existing issues to developers directly. The Q&A part smoothly shifted to discussing the areas, needed for improving the app, like more specific data tracking, tracing memory usage per user, virtual producers and other questions.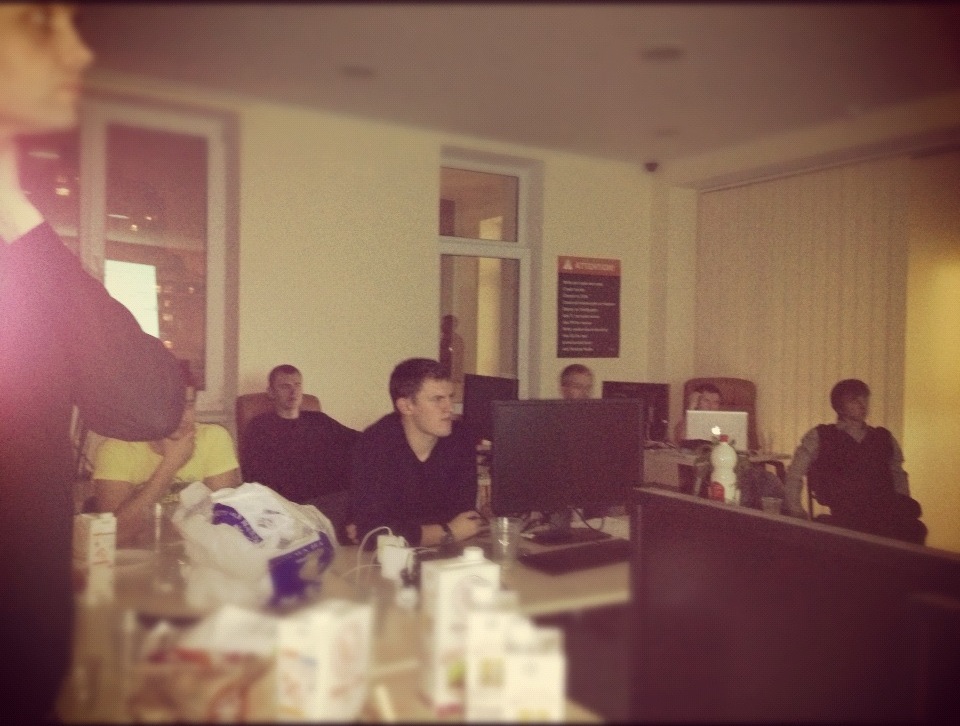 This part of the meeting was especially useful, since MoSKito Users learned to solve working issues and Developer Team got to know the User's concerns.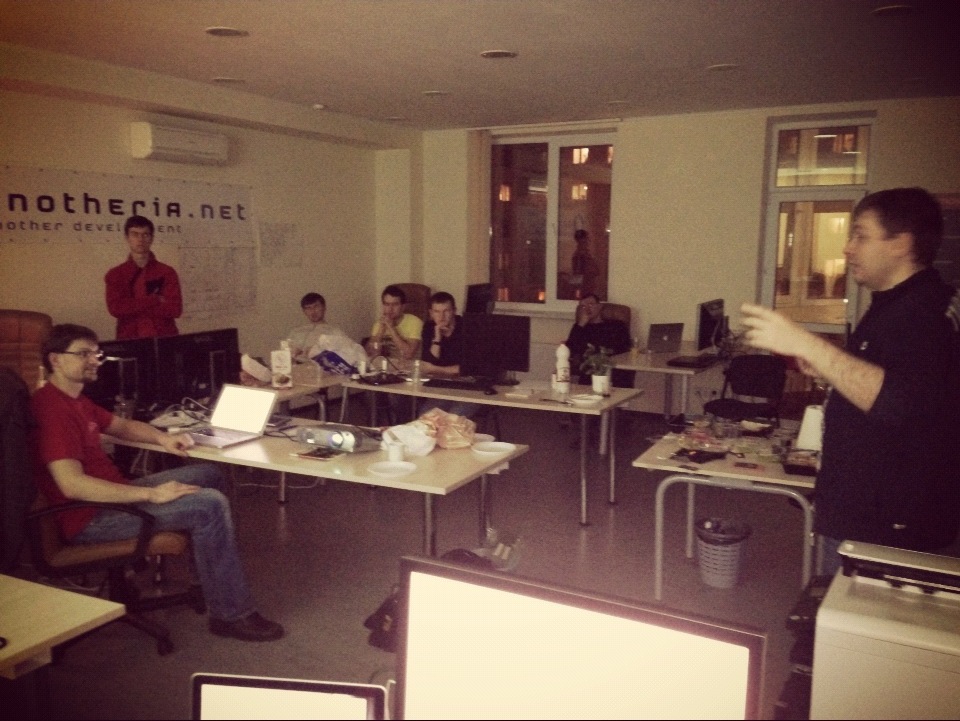 Another important outcome of the evening was presenting the Road Map for MoSKito's Development in 2013.
Besides marketing and promotion activities, we announced our intention to integrate and use MoSKito within all Anotheria projects, as well as develop new modules for additional commercial analysis and data processing. Also, the next year we shall extend the Journey functionality, improve the usage of Counters, work on adding more GitHub code samples and many other things that would help MoSKito to reach the next step of development process.
Making use of this Blog Post, we would like to thank all the Meeting Participants for their enthusiasm and participation. Hopefully, together we can make MoSKito better and closer to everyone's real needs!