anotheria solutions
We develop sophisticated high scalable software infrastructure.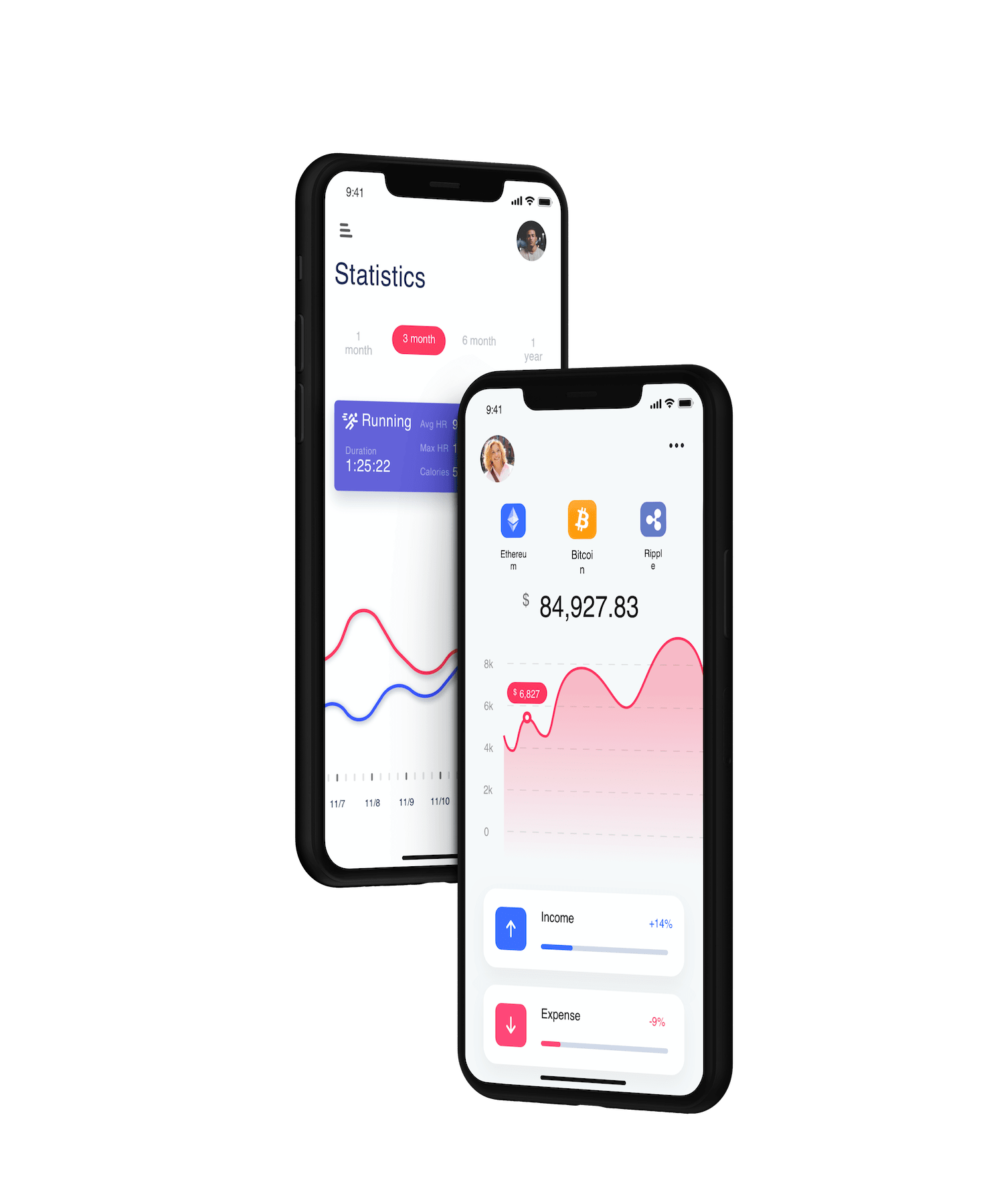 State of the Art Software Development
Grow your business with our custom tailored solutions
Anotheria Solutions GmbH is a software development company headquartered in Hamburg, Germany. We combine highest German standards in terms of quality and conscientiousness with Eastern European talent including fair prices. Our developers are highly qualified and have many years experience developing different kind of tech solutions. 
In addition we offer maintenance services to keep your business running and growing. Our scalable, sophisticated infrastructure was designed to make our customers market leaders in their field of business. Over the last decade we created national and international champions by working with accuracy, dedication and passion. Our customers success is our success and our proactive work attitude is pushing boundaries within the industry. 
We develop for a reason, and this reason is your success. Our goal is to understand the business of our customers and to deliver the technical skill required for success. We are in frequent communication to finish the product exactly to your needs!
Do you need to scale up your development capabilities by an additional team or just extending your team? We can provide you the development power you deserve!
You have an application, but you don't know if it fits your future needs? Do you want a second opinion on your team decisions? Or do you need to know about the state of architecture and development process of a company, you are about to purchase?
You already have an application, but it is under-performing or unrelyable? Do you struggle providing your customers with a fast robust application 24/7, 365 days a year?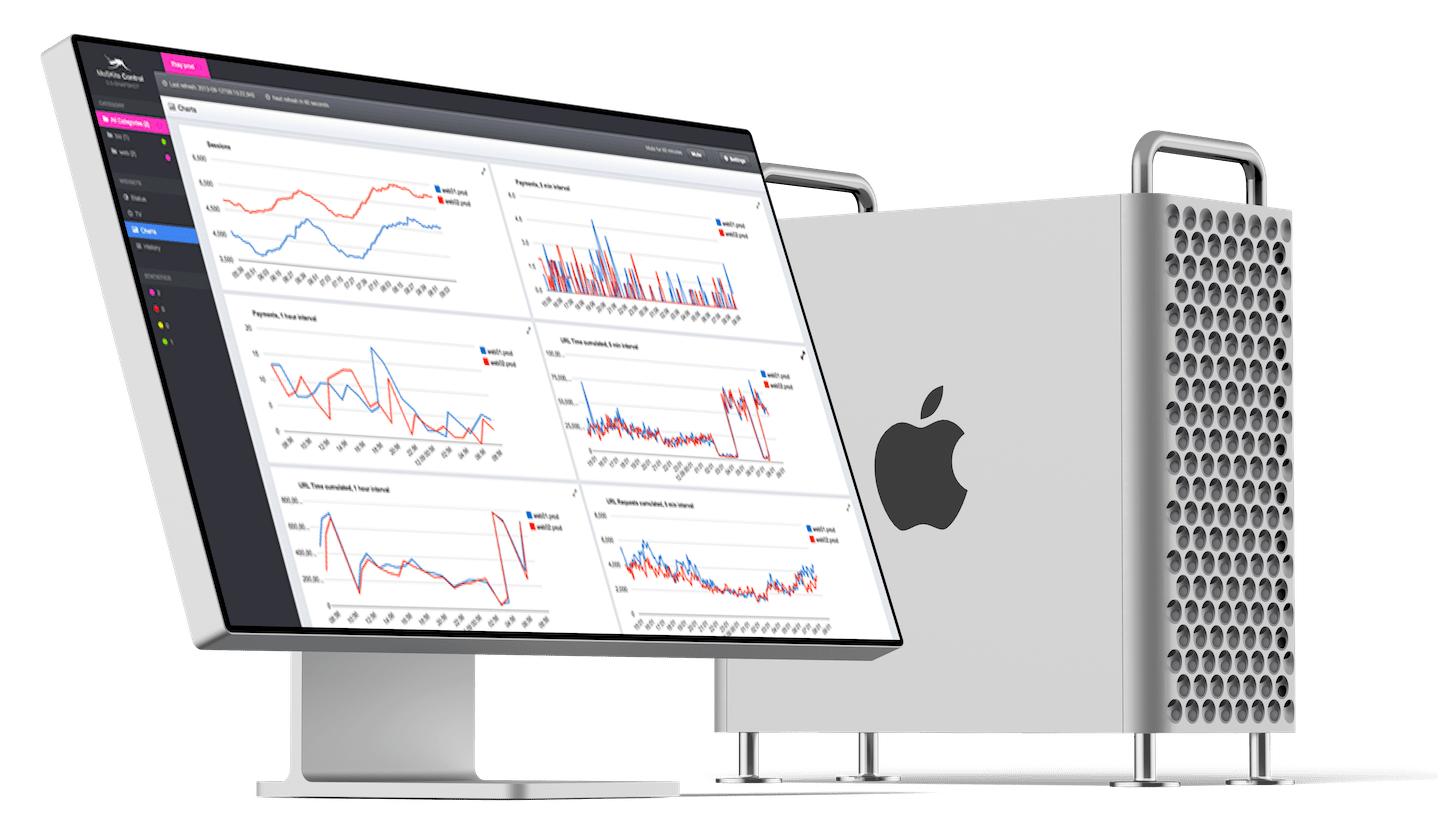 State of the art monitoring toolkit for Java applications.
Complete ecosystem for DevOps.
The Toolkit for a SR Engineer.
Natural choice for Microservices.
Free & open source.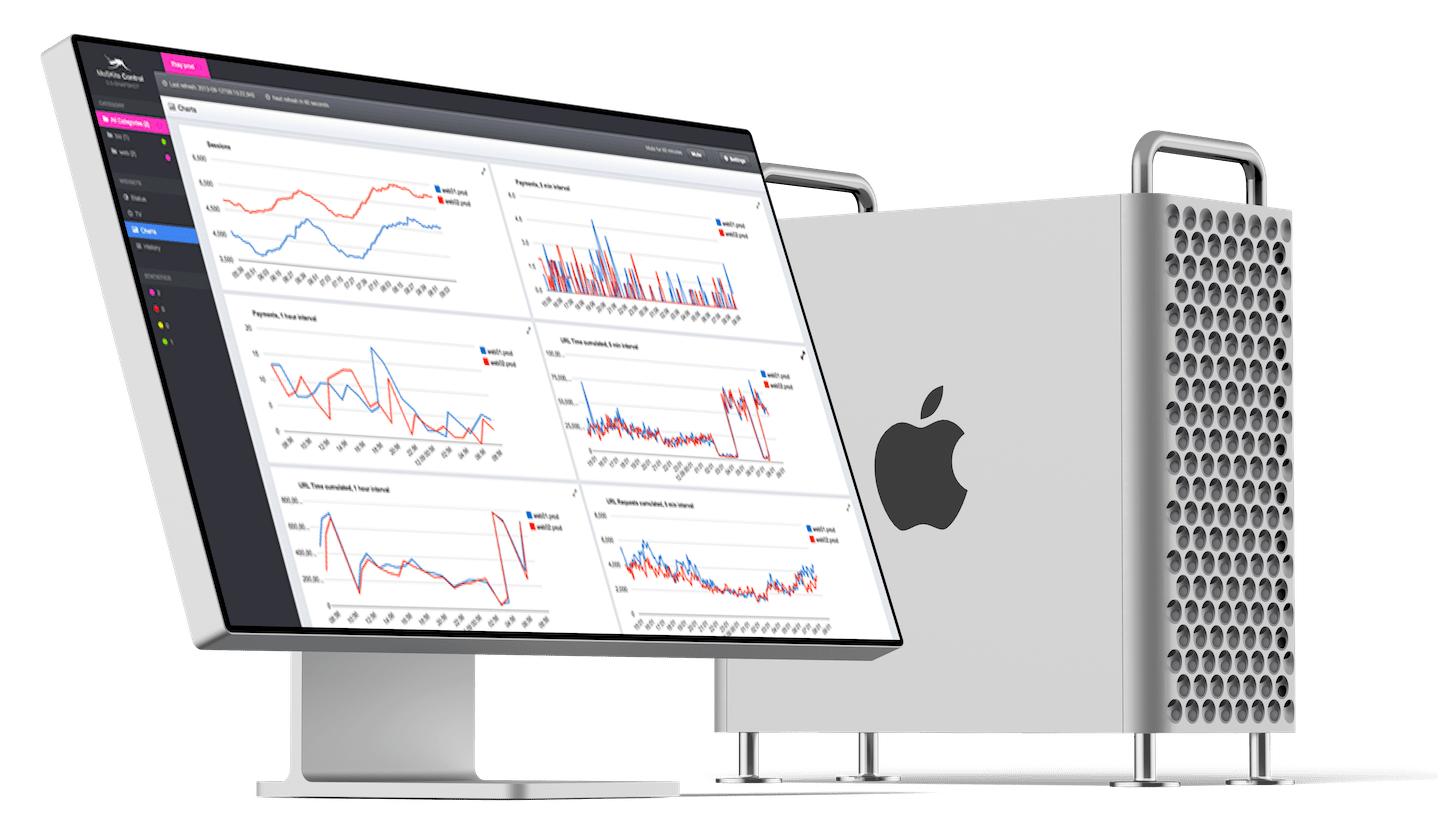 State of the art monitoring toolkit for Java applications.
Complete ecosystem for DevOps.
The Toolkit for a SR Engineer.
Natural choice for Microservices.
Free & open source.
What our customers say
Testimonials

Anotheria was selected because, it offered an excellent price/quality ratio, supplying not only developers but also competency in the area of usability and product management. This has been critical for our decision to work with Anotheria.
— Laurent Kaestli
Founder LuxOasis

Digital Social Entrepreneurship is becoming a new and fast growing categorie in online business. Anotheria is just the perfect partner to explore and conquer this unknown territory and deliver high end software solutions to business, politics and society.
— Vincent Paul Menken
Founder / CEO managerfragen

I hired anotheria for several internet and e-commerce projects. They are excellent software developers and always provided outstanding software solutions for a good value-for-money.
— Christian Plangger
Managing Director Nordwind Growth

We have selected anotheria based on their experience with high-scaleable systems and modular architectures. The efficient and effective growth of our Portal was only possible thanks to anotheria's flexible resource management.
— Eberhard Neumaier
Managing Director C-DATE

Developing for high traffic websites is an art in itself and many claim this as their experience. But if things start getting really nasty and you need holistic advice from architecture to rough coding, call those guys. They know what they are talking about as they have proven with MoSKito.
— Pascal Fantou
Managing Director cogito ergo

Anotheria was always a great partner in architectural challenges we faced in past years. Looking forward to the future development, we are confi- dent, that projects with anotheria lead to success. I recommend anotheria for ad-hoc projects and also for a strategic, lasting partnership.
— Marc Schachtel
CTO PARSHIP GmbH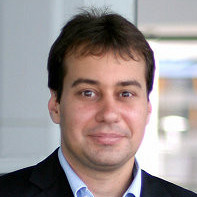 We worked together with anotheria to speed up the development of a new product. Anotheria provided a highly-skilled team that delivered solutions with high flexibility and an appealing UI. I would recommend anotheria for any external software development project.
— Thomas Butter
CTO at meetyoo conferencing GmbH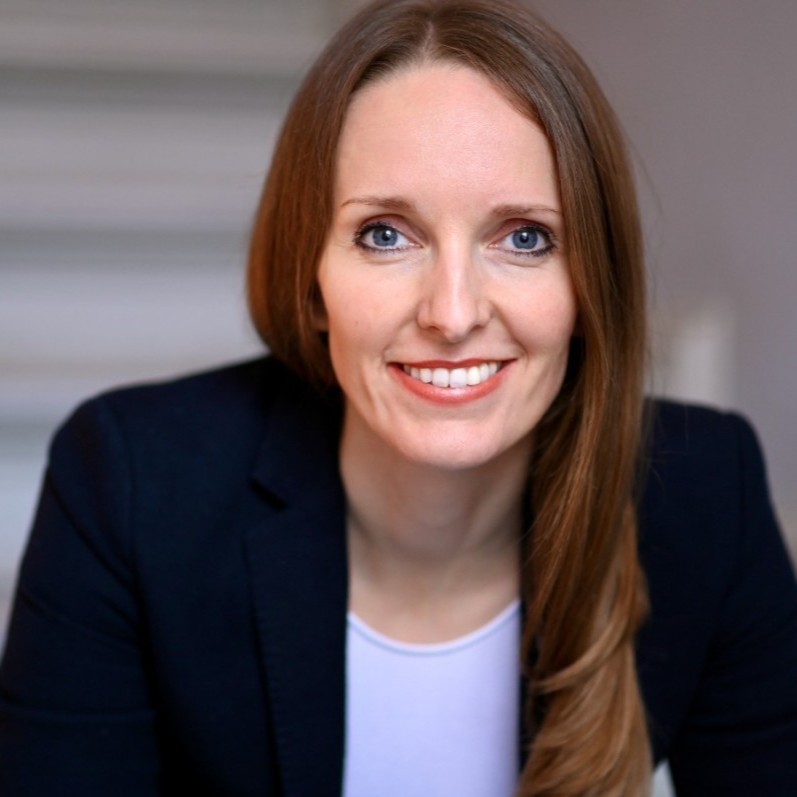 We have worked with Anotheria for many years and are absolutely thrilled. Fantastic team, great developers with diverse skills and 100% reliability. For us, the developers have been a very important part of our team and the collaboration has been great. Absolute recommendation on all levels!
— Anna Kaiser
Entrepreneur | Angel Investor | Founder & CEO @Tandemploy | VP EMEA @Phenom
Success Stories
Our Projects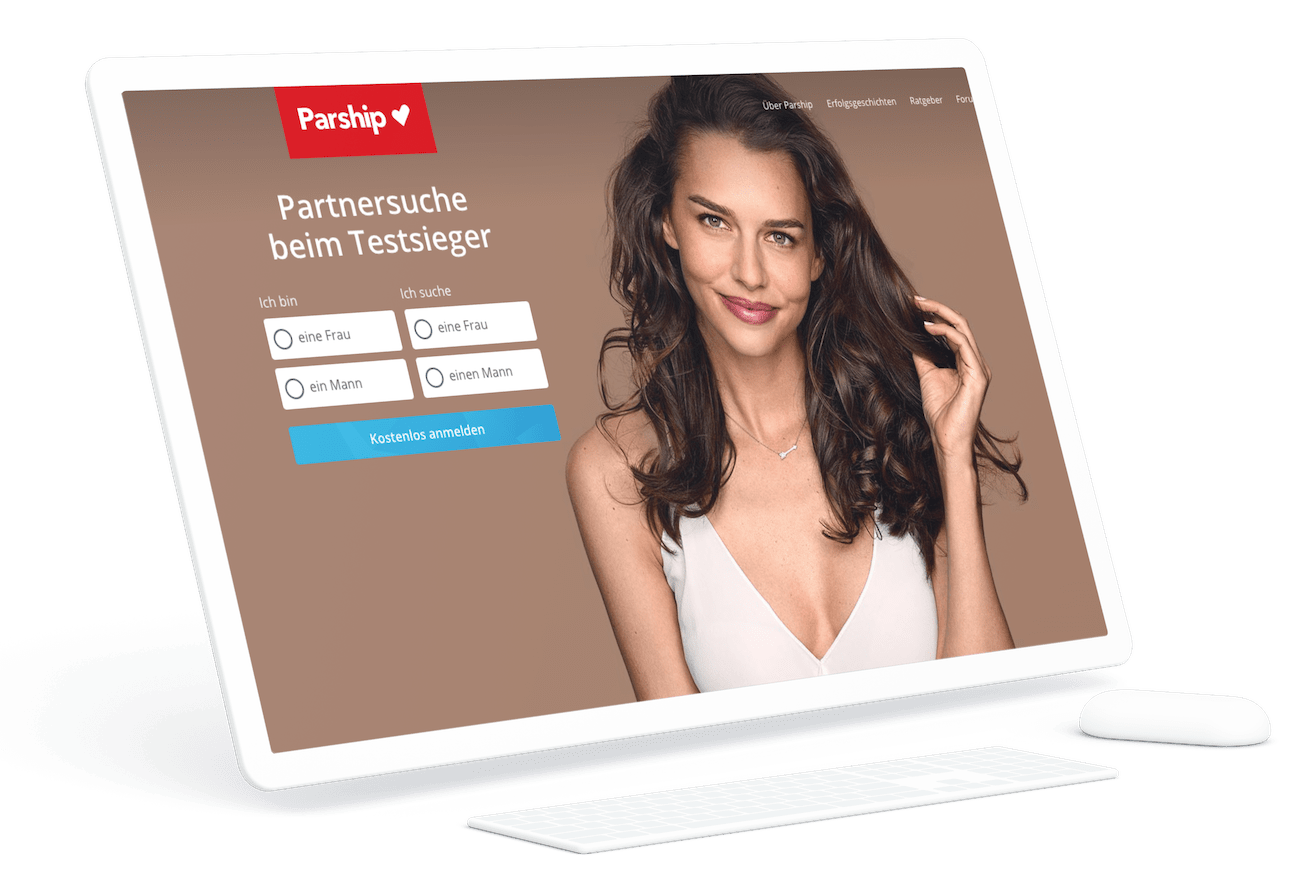 The Partner Platform
Parship
The success and growth of Parship has lead to necessity for complete reengineering of the parship platform as well as parship technology organisation. Mid 2009 Parship has contracted anotheria. Anotheria helped Parship to achieve it goals, and to transform their monolithic application to state-of-the-art micro services based application and deliver business value projects at the same time.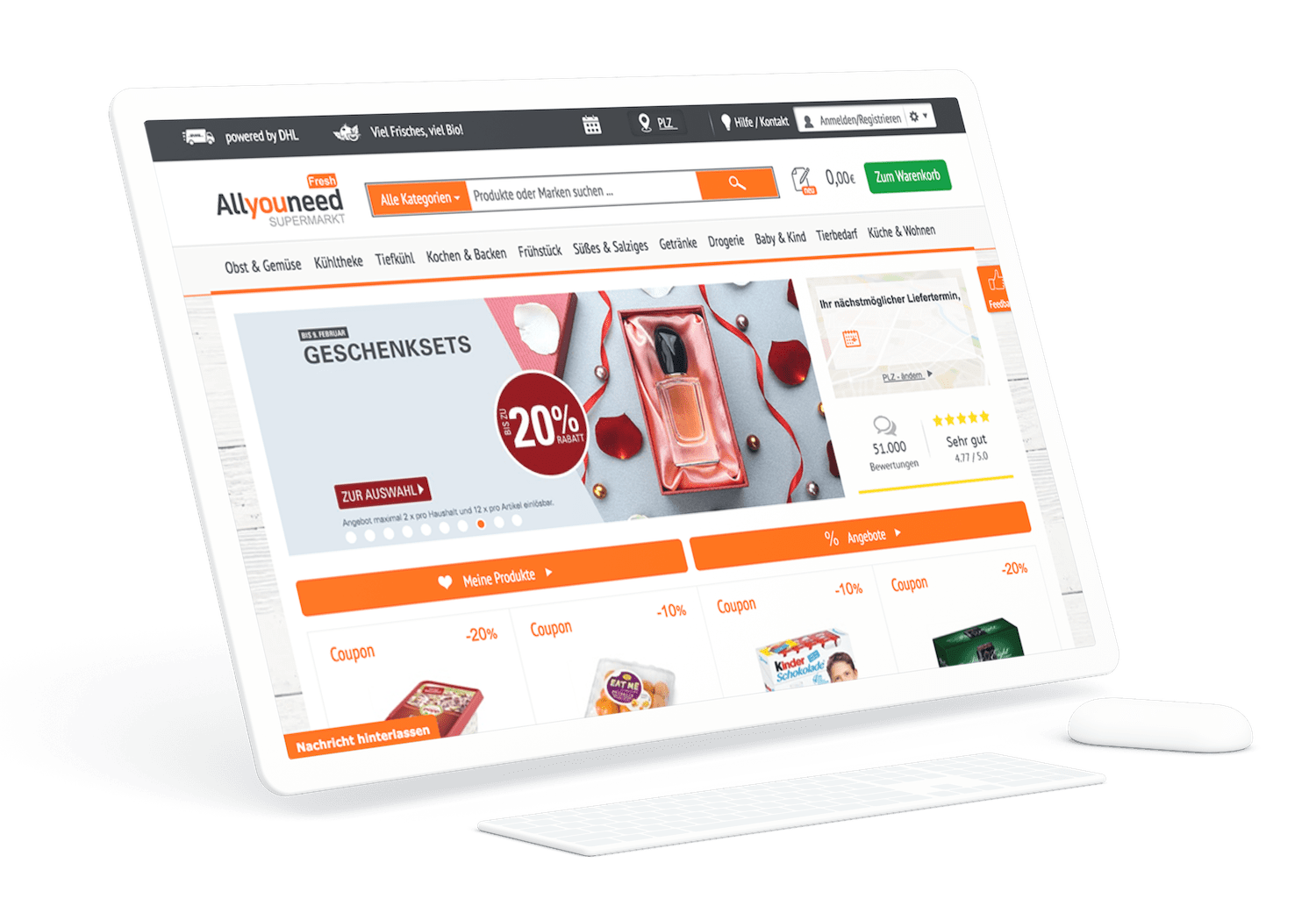 The Online Supermarket
All You Need
Allyouneedfresh GmbH has started its operation in 2012 and quickly became one of the market leader in the area of online groceries and convenience goods. Anotheria has performed the development of the shop's webfront from the beginning and through all stages of allyouneed's evolution.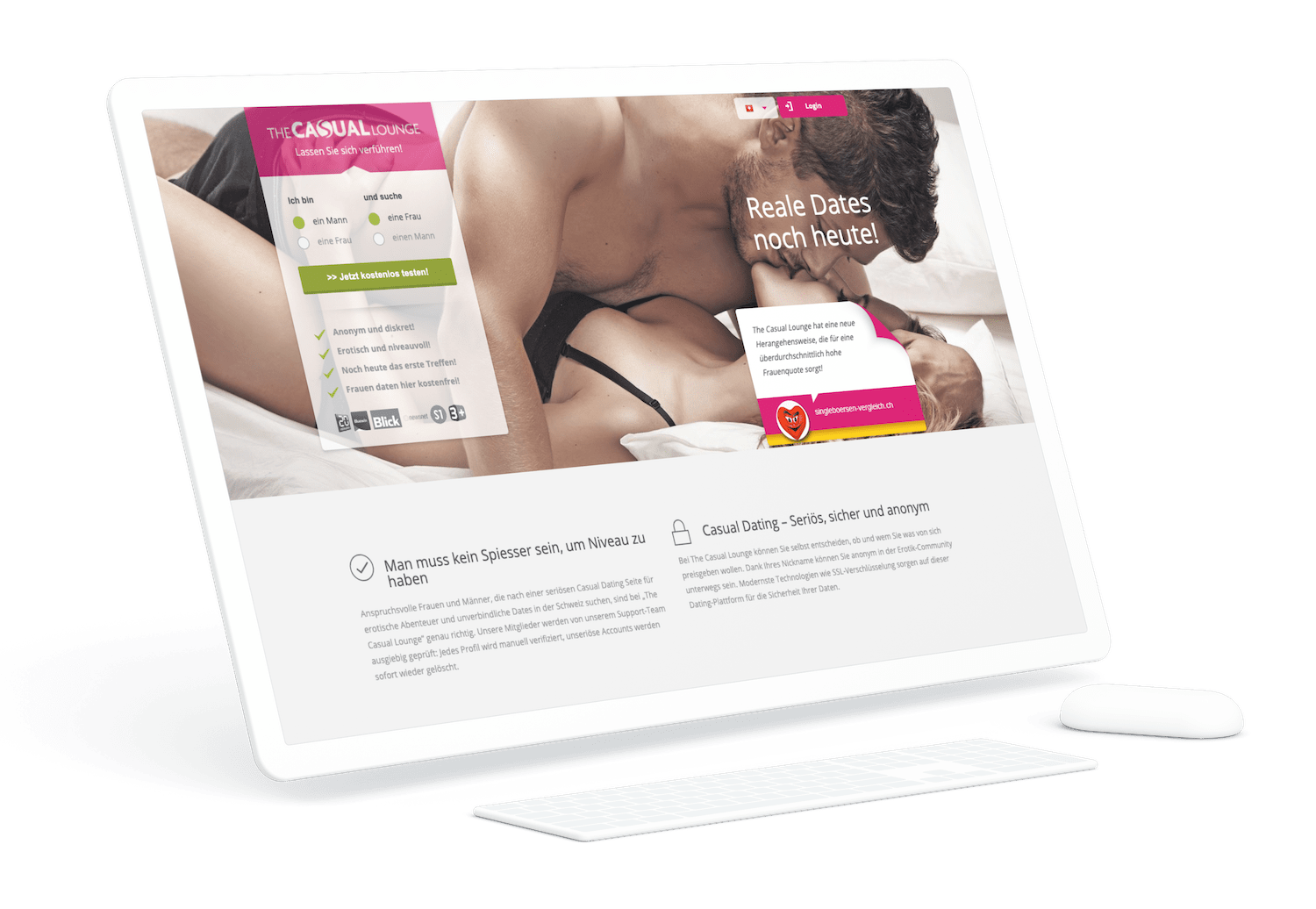 The Casual-Dating Platform
TheCasualLounge
In 2014 IMedia888 GmbH, the operator of thecasuallounge, has entrusted anotheria with development of a new state of the art casual dating portal. Anotheria delivered. The new portal was able to launch in 14 languages within a year. Anotheria not only developed state of the art desktop and mobile versions of the site, but also engineered complicated match-making processes and created statistical and back-office tools requires to steer a multi-national portal.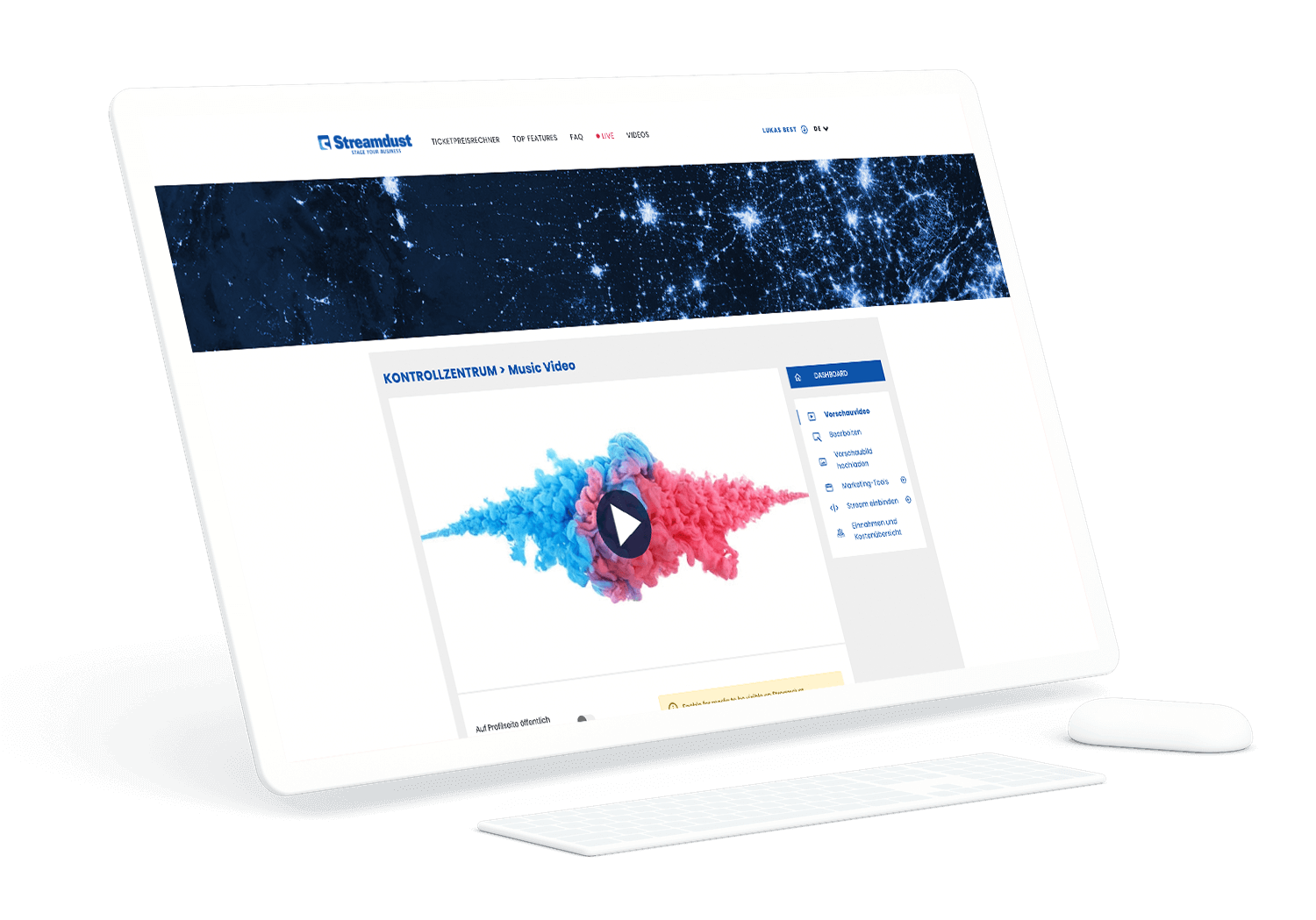 Streaming platform
Streamdust
Streamdust is a streaming and video platform. Streamdust helps organisers of concerts, sporting events and theaters to monetise their digital content by integrating an innovative marketing and pay-per-view solution in the player.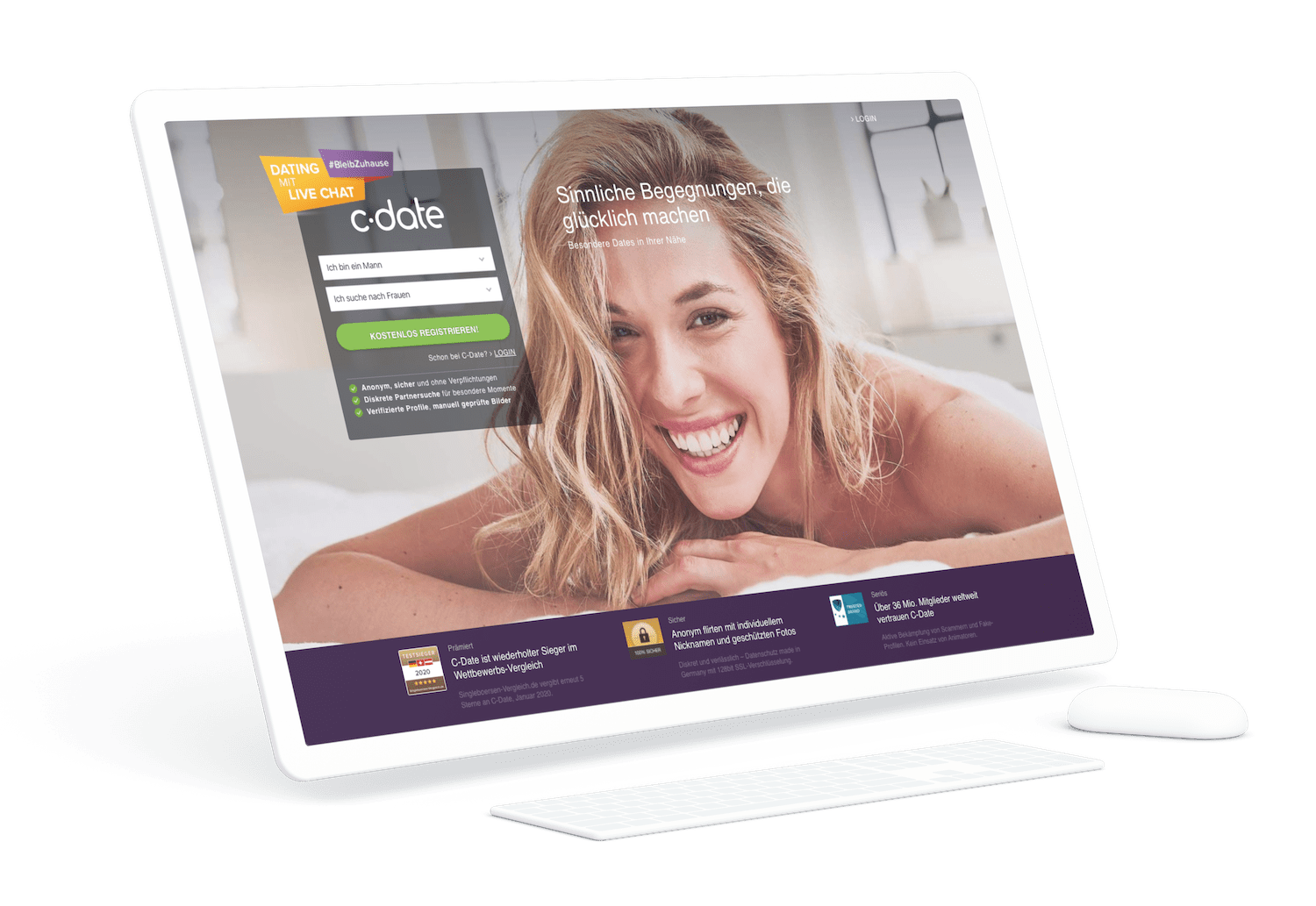 The Casual-Dating Platform
C-Date
In October 2007 the Founder of the C-Date Internet Portal (www.c-date.de) Mr. Eberhard Neumaier, approached anotheria for development of his new project, the casual dating platform C-Date. Anotheria developed the first versions of the C-Date product, handled complete management of development, hosting and operations. Within the first year, C-Date was not only able to launch in germany, but also in 9 further countries …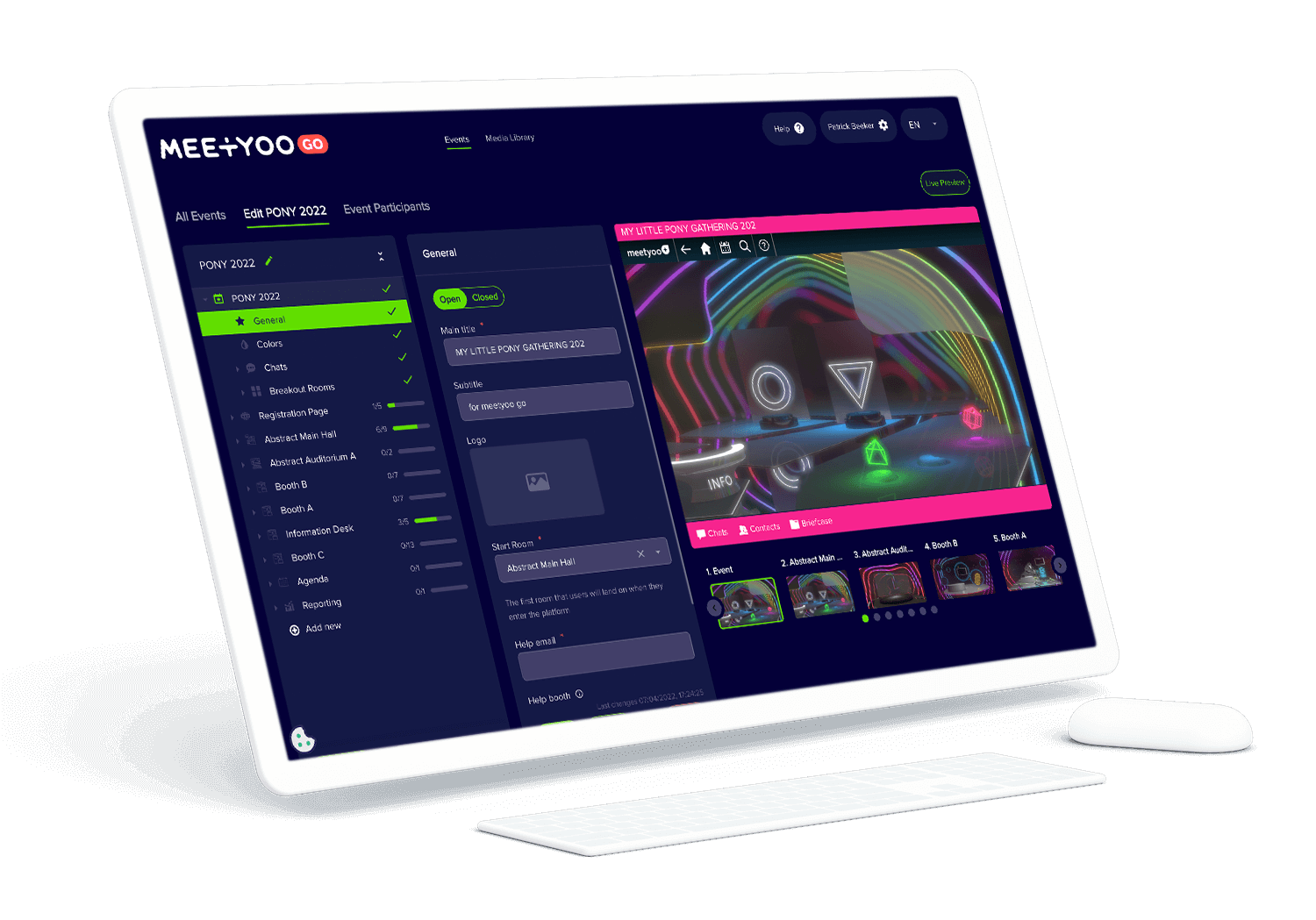 Virtual events provider
Meetyoo GO
We helped Meetyoo to develop a convenient self-service platform, to jump right into the action and start building own virtual event. Our team worked on online event configurator, that gives you access to various templates and market-proven features for digital event venues. Customers can create individual online exhibitions, virtual conferences, trade shows with virtual booths, and virtual get-togethers within minutes.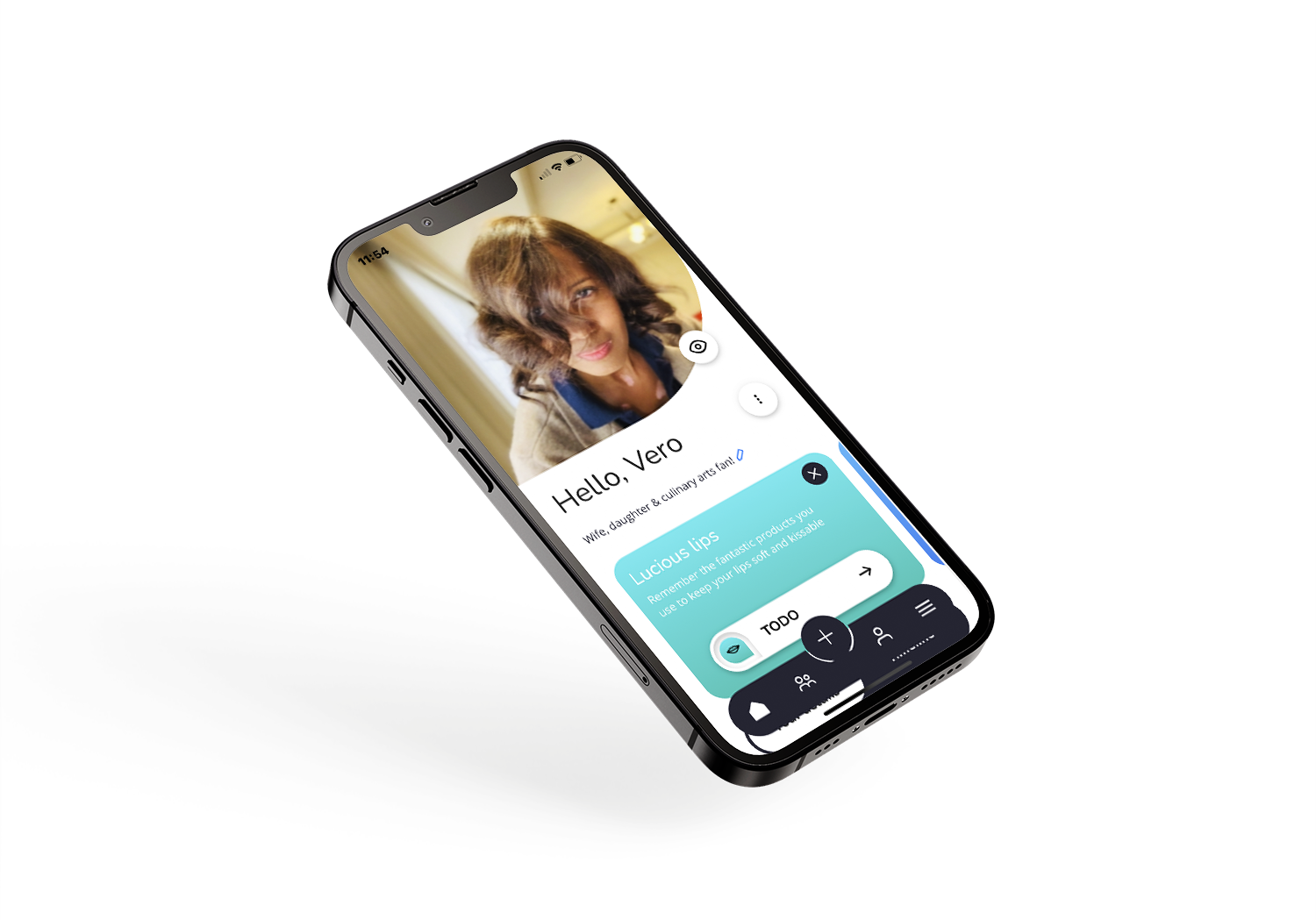 Private social platform
AboutUz
Aboutuz is the first network to share personal details safely with brands & people to reap monetary & social benefits – a private platform with special features to protect personal information.
You are always in full control of your data – un-share anytime – nothing remains on other's devices.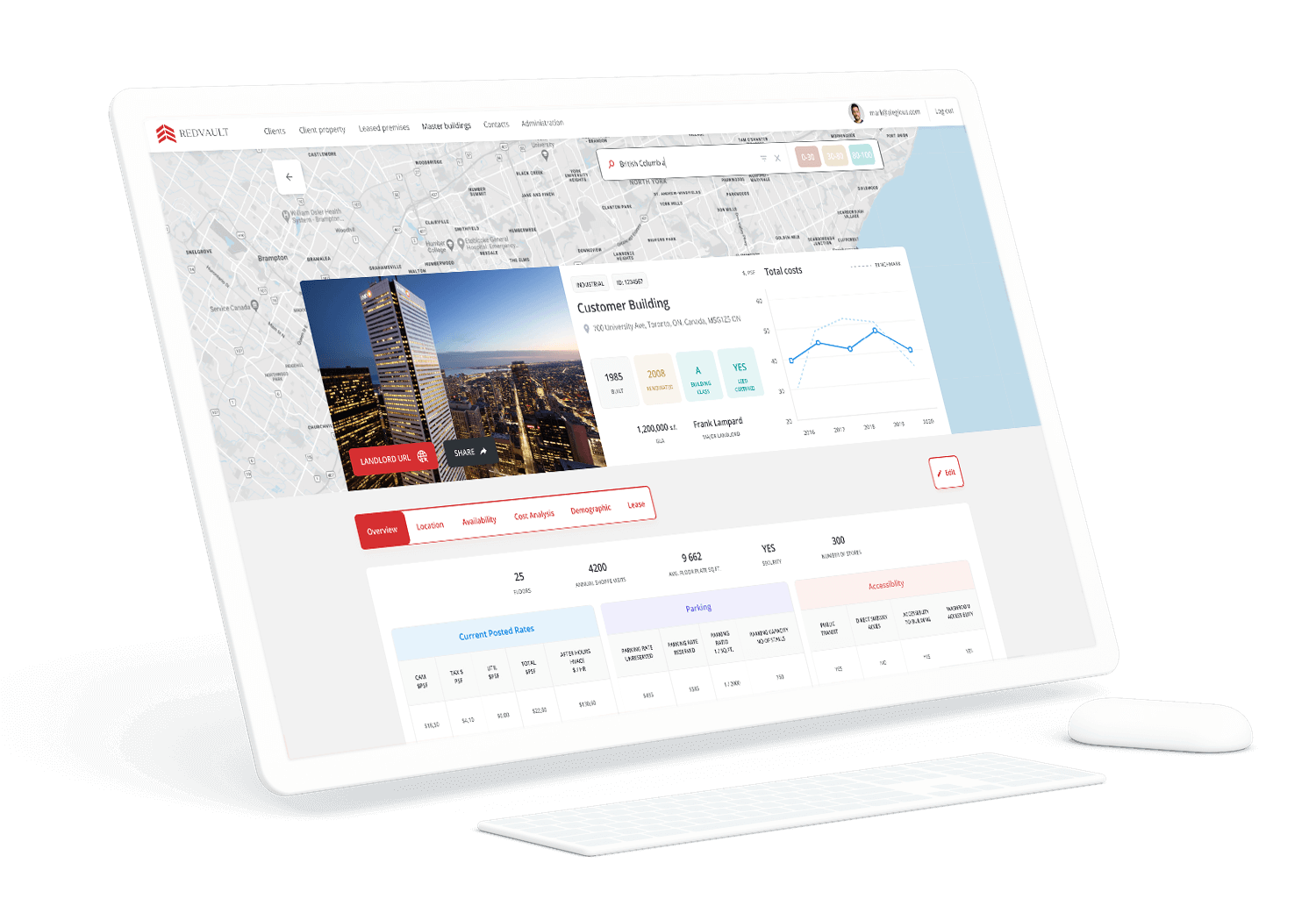 Commercial Real Estate AI
RedVault CRE
A next-generation disruptive PropTech venture that utilizes AI/ML to streamline CRE contract intelligence and deep data insights. Brings buildings to life through comprehensive real estate knowledge and continuous learning of data through AI.
Our task was to create models for understanding of contracts and operational expenses, as well as AI and NLP tools for data analysis and a state of the art UI.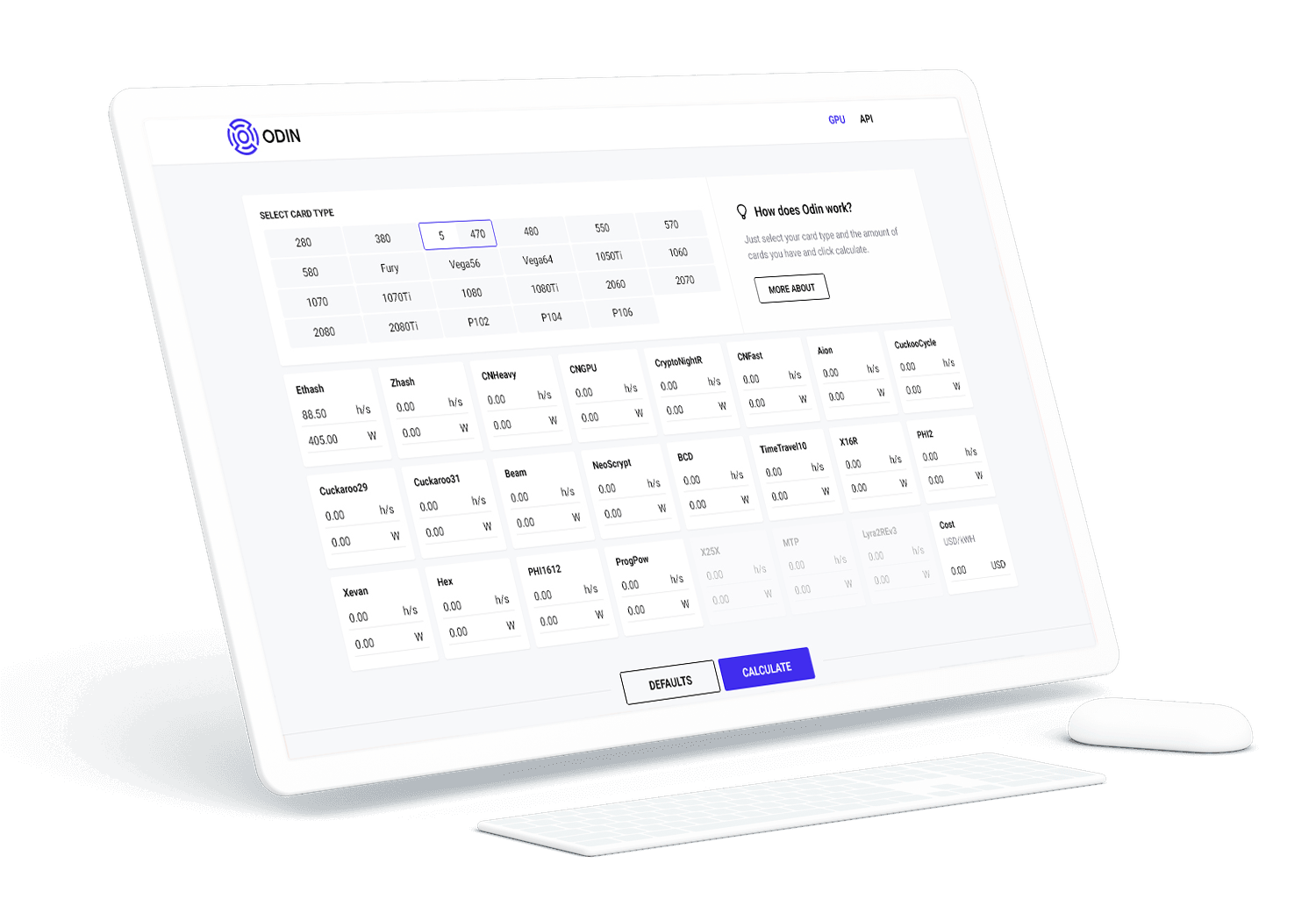 AI Driven Optimization of GPU and ASIC based mining
Mining Optimizer
Mining Optimizer was designed to increase mining returns by autonomously switching miners to mine the most profitable digital asset based on the current pricing and difficulty data. It reached in its peak a 30-50% increase for GPU based miners and 10% for ASICs. Using AI driven market prediction models the software would determine optimial currency as well as optimal switching and selling to turn the mined currency into customer's preferred currency, like Etherium or BTC.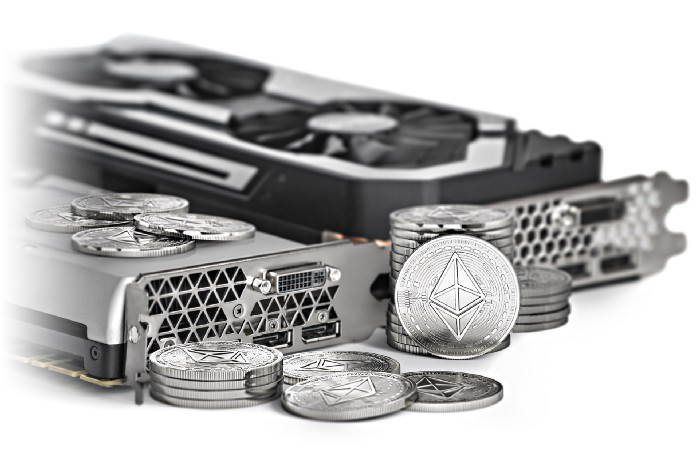 Utilization of GPU resources
AIOptimizer
AIOptimizer was designed to optimize the deployment of AI/HPC tasks across a decentralized GPU network with a focus on efficiency and accessibility of AI and HPC workflow. It allowed maximum utilization of resources between more profitable ML training tasks and video rendering jobs and less profitable mining tasks.
Whether you need help with your current project or if you want to start a new business, we would be delighted to do business with you.
Rödingsmarkt 9
20459 Hamburg
Germany
Pavlivs'ka 26/41 street;
office 13 01135 Kiev
Ukraine
Have a look at our developer blog
anotheria developer blog