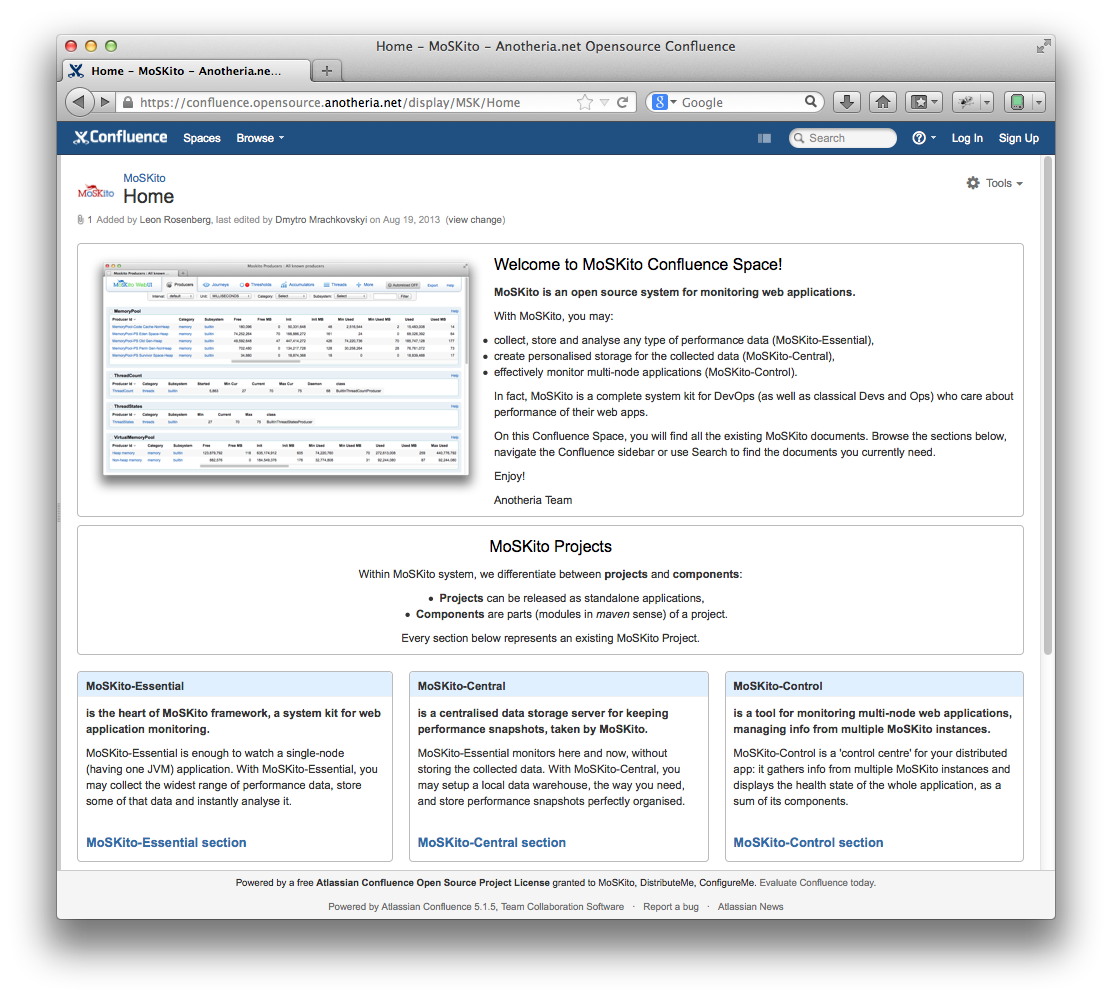 Lately, some of our colleagues had a hard time working with MoSKito documentation. Docs are fine, they said, but finding things is difficult. Sadly, that was true. Why?
MoSKito is quite a mature project. It has been developing for the last 6 years, which is a long time for our quickly changing Internet era.
Many MoSKito contributors added new features, but didn't have time to fix the old documentation. What they did was writing new docs on top of the ones we had. As a result, MoSKito Confluence Space was full of valuable info, which was totally in a mess.
Now, MoSKito documents are getting a new lease of life 🙂
What did we change?
Docs arranged into Projects and Components
Projects can be released as standalone applications, components are parts (modules in maven sense) of a project. The docs are arranged accordingly, which makes searching and the whole doc's navigation much easier.
Accurate structure: home pages with relevance sections
On these home pages, you will find links to all project-related docs. The links are grouped into sections to quickly find the needed info. We have also arranged documents so that you could read them one by one, section by section, starting from number one and simply moving on.
Also, we've dragged to front some important pages, like Backlog, FAQ and Resources.
No more deep-nested sections with unclear names
There were cases when the most important Integration Guides were mysteriously taken to a well-hidden 'How To' section. Now everything is clear like a glass of water 🙂
We hope the new Documentation Space will help you a lot in your everyday work with MoSKito!